Into the Blue (Physical CD)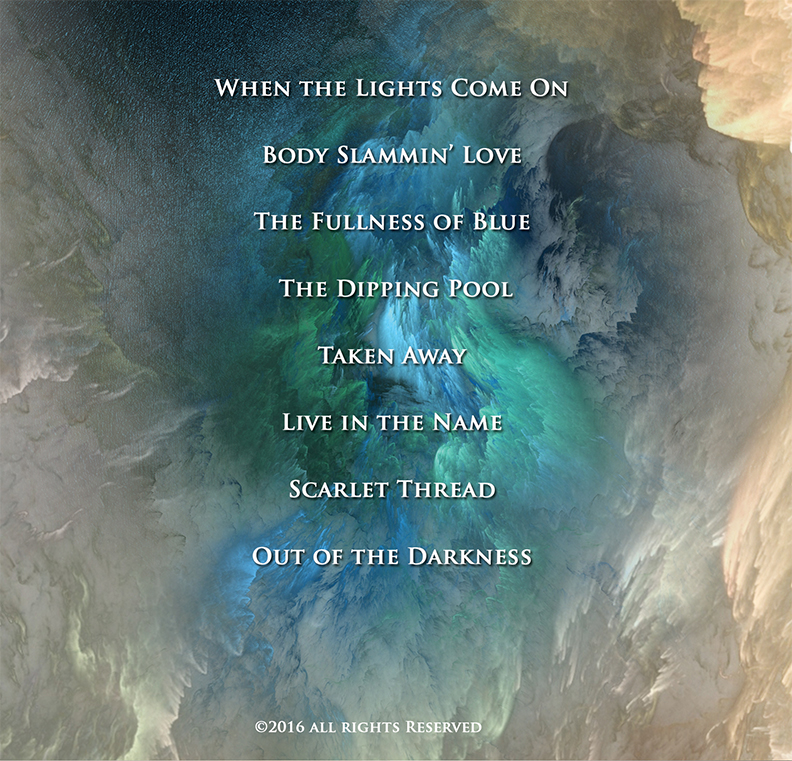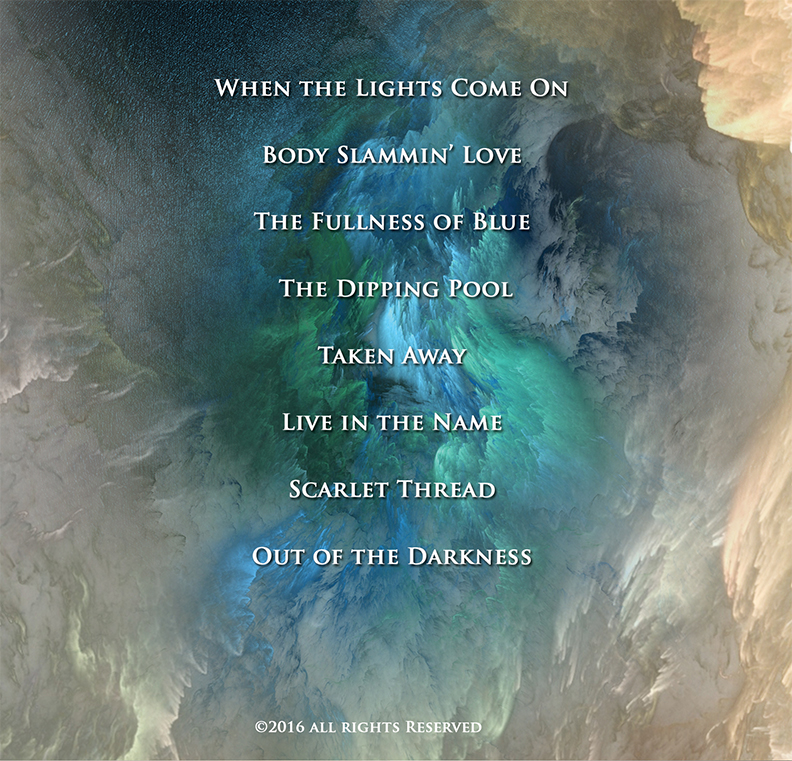 Into the Blue (Physical CD)
This page is for the purchase of the physical CD. For the digital download, please go back and click on "Resurrection Power (Full Album)".
Track Listing
1. When the Lights Come On – 5:08
2. Body Slammin' Love – 4:28
3. Fullness of Blue – 7:20
4. Dippin' Pool – 5:52
5. Taken Away – 6:26
6. Live in the Name – 5:45
7. Scarlet Thread – 7:03
8. Out of the Darkness – 11:07
Jonathan Fitt – Vocals, Guitar, Bass, Percussion
Jamie Fitt – Vocals
Isaac Nesbit – Keyboard
James Nesbit – Vocals, Harmonica
Keith Stone – Guitar
Mark Lewis – Violin
David Munoz – Bass
Doug Dietsch – Bass
Byron Bishop – Sax
Ryan Delling – Drums
Avis Gay-Mudrak – Vocals
Brian Ruby – Trumpet
Jim Fitt – Saxophone
Scott Newcomer – Trombone
All songs written by Nesbit/Fitt
Produced by Jonathan Fitt and James Nesbit
Mixed and Mastered by Billy Lawson
Big Star Recording, The Shoals, Alabama
The songs on this CD were birthed out of a journey – in 2015, a team of minstrels and psalmists traveled throughout the United States to several cities and regions that had acted as seedbeds for the development of blues music. Starting in Charleston, SC and finishing in Kansas City, MO, the goal of this journey was to honor the sounds that had been released in these regions and to bless the bloodlines and family trees that had been affected by this powerful genre of music. Lives were changed, atmospheres were shifted, and new songs were born. The phrases, themes, and rhythms of the songs on this CD were directly influenced by this powerful, life-changing journey. As you listen to these songs, may you have new insight and vision to see what you couldn't see before – that's what happens when the lights come on!